Picture Framing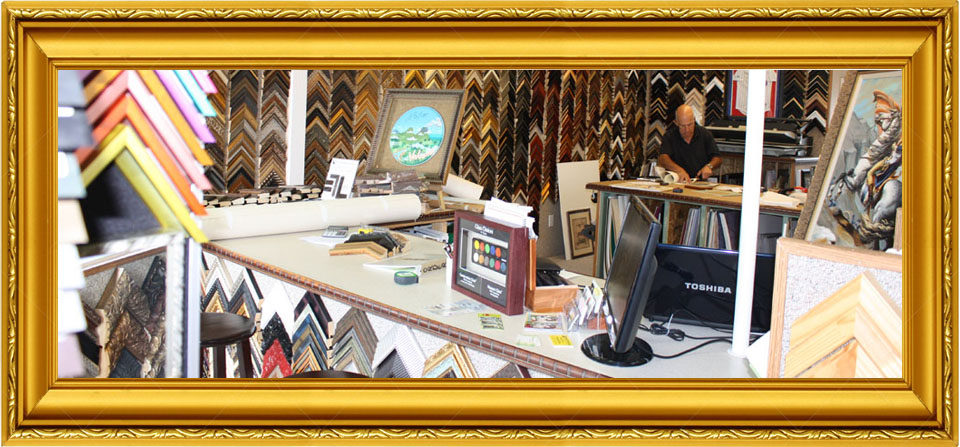 Our unique design centers allows you to actually watch us working on customer pieces. This innovative method allows our customers to be a part of the process which promotes a better understanding of what we can do for them on their own jobs. Our trained professionals have years of experience and will help in creating a custom designed piece for you.
All work is done on premise. Our design center has large work counters for you to lay your art down while you and the design professional picks sample mats and frames, laying them down by your art you will quickly see your project come to life. The process of mat and frame selection is fun and innovative to create  the right look for the art and your living space where it will hang.
We employ many innovative techniques to enhance our framing including step matting, reverse bevel cut with a fillet, floating of art and shadow boxes to name a few, all designed to make your job stand apart from the cookie cutter approach by others.